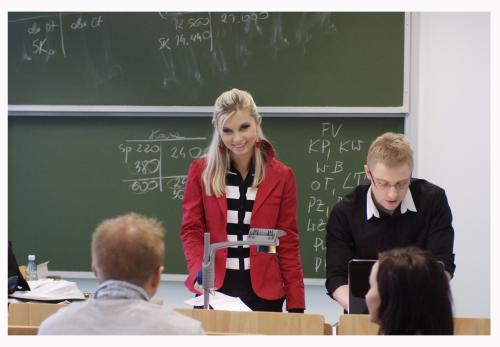 Cracow University of Economics has ranked among Poland's best schools of economics for a number of years, and its popularity is confirmed by an increasing number of candidates who wish to be accepted students. The University's mission is to provide sound and universal education, combining professional knowledge with methodological and theoretical expertise.
The University offers all possible courses at all levels: full-time and part-time level I, level II and level III courses, post-graduate courses as well as a wide range of programmes adjusted to Western educational trends and labour market requirements. The University's 5 faculties: Economics and International Relations, Finance and Law, Public Economy and Administration, Commodity Science and Management offer 13 courses and 45 majors.
All the faculties posses full academic authority and high parameter-based relevant assessments. In the scale from 1 to 5, the Economics and International Relations Faculty and the Management Faculty have the highest assessment - 1, the Finance Faculty - 2, and the Commodity Science Faculty - 3. In August 2006, undersecretary of state Prof. Krzysztof Jan Kurzydłowski approved the assessment categories assigned on 30 June 2006 to the University entities - the Economics and International Relations Faculty, the Management Faculty and the Finance Faculty by the Research Commission for Scientific Development of the Science Council, and the assessment category assigned by this Commission to the Commodity Science Faculty. The assigning of high assessment categories to University scientific entities confirms a wide range of their activities, a large number of publications, good results of research projects and their practical applications.